Drool-Worthy Vegan Pizzas You Need To Try in 2021
At Papa John's we believe that we have the best vegan pizzas out there. Relax. Don't get scared, there's a lot of questionable vegan 'pizzas' out in the pizza sphere right now, that just don't give your taste-buds what they need. We know that & have created 4 tempting vegan pizza's you need to try. Oh yeah, we're about to get full vegan up in here!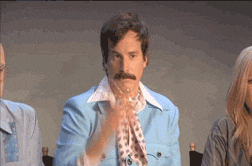 Vegan Garden Party
Calling all vegans! This is not a drill! We've made our extraordinary Garden Party Pizza vegan. Now, we're not trying to put two pizzas against each-other (because at Papa John's we do not pizza shame) but the Vegan Garden Party does something special to your taste-buds. It's like the pizza gods blessed it themselves. You must try for yourself to see what's got all the vegans excited. The Vegan Garden Party is undefeated.
The Stinger
Next in line is The Stinger. You know we couldn't ignore the vegan spice heads out there! This tingling pizza has hot yellow Amarillo chilli sauce with vegan cheese, jackfruit 'pepperoni' and to keep the spice going, red chilli's on top! Can you handle the heat?
Vegan Cheese & Tomato
Ok, I hear you; we have all these amazing flavorsome pizzas, but where is the normal/regular/simple pizza? Right here, baby! Just good old Cheese & Tomoto. This is the vegan pizza staple if you're feeling nervous about trying the other amazing vegan pizzas we have (which you shouldn't) or you're new to the vegan life. This is the pizza for you, simple, tasty & a classic.
The Vegan Works
This pizza is all tasty and all vegan baby! The Vegan Works allows you to enjoy the lovely taste of jackfruit 'pepperoni', vegan sausage, chestnut mushrooms, green peppers, onions and the almighty black Herrera olives. Oh wait, we can't forget the main star of the vegan show, our signature/great tasting/elite Vegan Cheese. What's not to love!
Our vegan pizzas are for everyone: meat-eaters, veggies or full vegans! There is no reason vegan pizza can't be just as delicious and scrumptious as non-vegan pizza. Whether it's the Vegan Cheese & Tomato, Vegan Garden Party, The Stinger or the Vegan Works, you're going to be satisfied. Order your Papa John's pizza today!