Halloween – Get Spooky with Papa John's
Spooky Season is upon us. Halloween is here. Whip out all the scary stuff & your scariest costume! Halloween is a holiday, pretty much, everyone loves. From old to young – almost everyone celebrates it. Like the rest of the world, Papa John's is a big fan of Halloween and here is why.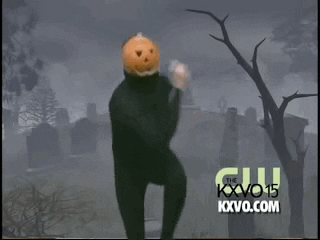 Costumes
This is hands down one of the most enjoyable parts! This is the only holiday that can get grown adults dressed up in costume. The range of costumes, this holiday inspires is mesmerising. Some people go all out, drench themselves in fake blood, fake cuts and it's amazing. Others will put something together last minute, that still manages to look amazing. A few will wear normal clothes but chuck on some devil ears and call it a day. Every single costume is brilliant!
Movie night
Does this even need further explanation? What's better than a cheesy (but scary) classic movie during Halloween? Scary movies reach their maximum potential during this holiday; watching a scary film during Christmas just doesn't feel the same! On Halloween night pop on a Classic like 'Scream', get yourself a Papa John's pizza and enjoy!
Halloween decorations
One of the best things about Halloween is the decorations. Papa John's believes the best type of people are the ones who go all out with the decorations. You'll find pumpkins and cobwebs at your local store to your local hospital. What other holiday apart from Christmas can do that? Not a single one! It's like everyone unties and decides to try hard with the décor.
Candy Land
So. Much. Freaking. Candy. Halloween wouldn't even be Halloween if there weren't large amounts of candy available at every moment. What's even better than candy? Leftover candy! Oh yes, this holiday will leave you with a candy stock that will last over 1 year. Expect to be having candy for breakfast, lunch, and dinner during Halloween.
Spook-tacular offers
In true spooky fashion, Papa John's is offering customers 40% off £40 orders. Yep, you read that correctly. 40% off! Papa John's had to give a big discount- for the big holiday. Utilise this amazing offer today & get spooky with Papa John's. Treat yourself to a range of tasty pizzas, a scrumptious side, dessert and drink on Halloween night!
Merlin Promo
If you're really in the mood for some Halloween screams, Papa John's has a 2 for 1 Merlin Halloween Offer up until the 31st of October. This offer will give you an amazing 2 for 1 deal on all the super fun, participating attractions. Attractions include LEGOLAND Windsor Resort, Chessington World of Adventures, the Bear Grylls Adventure & The Dungeons.