National Sausage Week With Papa John's
In case you didn't know, it's National Sausage Week in the UK right now! That's right, one whole week dedicated to the yummy, delicious, heavenly goodness that is; the beloved Sausage. What better way to kick off Sausage week than a Papa John's Sausage highlight? *Caution this blog may cause serious mouth-watering…
It's National Sausage Week
Time to get your bangers sizzling! National Sausage Week is taking place between the 28th of October to the 3rd of November this year. Once again, the UK is being blessed with a week full of nothing but sausage praise and sausage love. For the past two years, Meat Management has organised this 'banging' week with the goal of raising awareness and promoting quality in British produce. On top of this, Meat Management will also publish a selection of sizzling sausage recipes for everyone to drool over and enjoy!
Brand New – Hot Dog Scroll & Vegan Hot Dog Scroll
New food alert! Papa John's is launching a brand new, hot and sizzling, item that is both meat and vegan-friendly. Oh yeah, Papa John's covered all bases with this bad boy. What is this amazing new item? Hot Dog Sausage Scrolls. This beautiful creation is a combination of Hot Dog Sausage, Tomato Ketchup, American Mustard & Cheese; bundled up in fresh, warm, pizza dough. Yum, yum, yum!
Calling all vegans! The Vegan Hot Dog Sausage Scroll does not disappoint. Vegan Sausage, Tomato Ketchup, American Mustard & our signature Sheese rolled in tasty pizza dough. Doesn't that sound 'drool'-tastic?! Just because it's National Sausages Week doesn't mean than all the non-meat eaters, vegans or vegetarians should be left out!
Papa John's Sausage Love
Now, because it's National Sausage Week, we gotta' give praise to all the Sausage featuring Pizza Papa John's has out there! The Papa John's pork sausage is super popular among all the meat lovers! This type of sausage can be found in the delectable 'BBQ Meat Feast', the 'Sausage & Pepperoni' & the 'All The Meats' Pizza.
Next up, the Papa John's Italian Style Sausage is pork sausage that is perfectly seasoned with fennel and hint of chilli for all the spice lovers! This type of sausage can be found in the tasty 'The Works' Pizza, bringing the heat and packing in the flavour.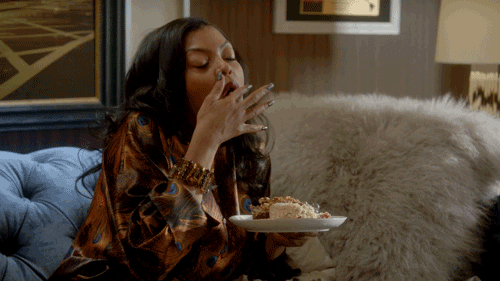 You're probably super hungry & experiencing extreme sausage cravings right now, good thing you can order for collection or delivery from your local Papa John's store here! Don't forget to have a look at the Papa John's Merlin Promotion. This promotion gives you the chance to get a 2 for 1 on a few top attractions in the UK!